WE
ARE
CALABASAs
Based in LA. Born in 1987. Creating for a lifetime.
2017
Founder Sergio's first step into design with the launch of Brentwood.  More than just a clothing brand, Sergio collaborated with a collective of visionary creatives on everything from clothing design to the production of trailers and short films
2019
Launched vintage style T-shirt brand Sergio Calabasas.  Unique and original, demand for Sergio's designs erupted; the Calabasas Foundation was registered and the T-shirts now sell across 50 states.
2022
Introduced Calabasas Supply. Building on Sergio's design expertise, Calabasas Supply is the premium creator of T-shirt blanks for luxury wholesale brands, combining the highest quality tees with the best customer service. 
THE TEAM
SERGIO CALABASAS
Creative directior
SALEM CALABASAS
FINANCIAL DIRECTOR
SERGIO CALABASAS
Creative directior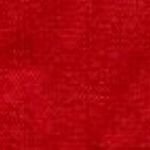 SALEM CALABASAS
FINANCIAL DIRECTOR